The offer stands until 30 April
ONLY 4 TABLES REMAIN
Have your own table and chairs with 50% discount
Get your own fixed table for half the price for the first month and enjoy the creative atmosphere of coworking. It's not only the table and the chair you're getting — the package includes use of the entire shared premises, support of the community team, bundle of partner offers and ...wait for it.. your own, personal key as well as personal space.
I want to know more
Enjoy the benefits of having a fixed table.
At Anděl or at Vinohrady
Both premises are lovely, and it's up to you to choose which one you'd like to try. Simply fill in brief information and we will get back to you with all the details. You can start as soon as tomorrow!
Oops! We could not locate your form.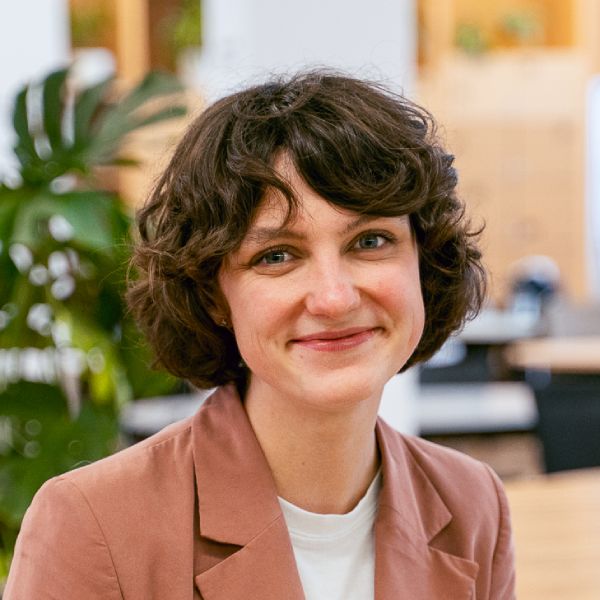 "In addition to your own desk, you can use all our shared areas, community team support and a package of partner deals. You will also receive a key and the option to work any time you like, perhaps even with two screens or a pile of books on your desk."
Ekaterina Kačalová, Community Manager
Partner deals
As a member, you can save up to 50% or CZK 10,000 per year. We offer a full range of benefits: marketing services, fitness services, personal development, legal and HR services, business tools and discounts on products and shipping.
Tariffs that fit
We offer a variety of memberships including workspace with unlimited access, furnished offices as well as limited tariffs that fit your work preferences. We will adjust your selected range of services whenever you need.
Virtual Membership
All the membership benefits from the comfort of your home.
Day pass
You come and you work. With no commitment until the end of our business hours.
Limited tariffs
10-100 hours per month. You choose how many hours you need.
Unlimited access
Day, night, weekends. Come whenever you want.
Fix desk
A desk and a chair reserved for you. With 24/7 access.
Office
Offices for small and large teams.