Do you ever feel like you're just surviving life and not living it?
Have you ever thought about what you truly want? Is it love, wealth, inner peace, success? Life didn't come with a manual. It didn't come with a set of directions either. But what if I told you the only one holding you back is you?
Can you imagine what you would create if you stopped sabotaging yourself and started making better choices in your life? Insight Seminars teach you an entirely new way of thinking, actually, it's a new way of being, which is experiencing your life living from your heart. And all it requires from you is the courage to come join us just like more than a million people already have done. And those are people just like you. Don't let an opportunity like that pass by and sign up now!
Since 1978, the educational programs offered by Insight Seminars have touched the lives of well over one million adults, teens, children and business professionals in forty-six countries around the world. Insight Seminars will help you create more of what you truly want out of life rather than what you may have settled for.
Our Facilitator
Joey Hubbard has dedicated the last 30 years to coaching and facilitating motivational seminars to assist individuals and professional organizations in improving their lives, their careers and their businesses all over the world. From the general public – including high-risk teens and those with life-threatening illnesses to sports teams, and large corporations, Joe is committed to helping people and workforces find direction, stay on course, meet goals, find fulfilment, and experience more happiness and awareness. Raised in urban Los Angeles, Joey rose above the challenges of the area to receive a football scholarship at UCLA and attend UCSD. He has completed a Masters in Psychology and Theology. Following college, he began his career as a motivational speaker and performance enhancement coach. Joey is the Director of Trainings at Thrive Global and in addition to serving as volunteer CEO of Insight, he also serves on the Board of Directors and facilitates Insight Seminars throughout the world.
---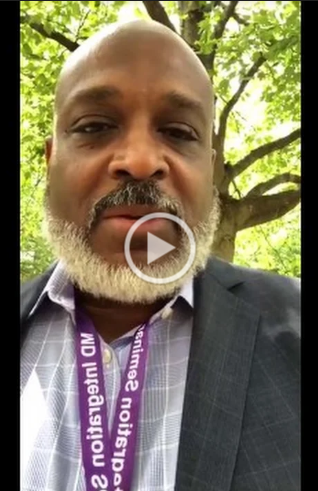 Check the video invitation HERE.
This is a sponsored event which allows you to benefit from our special prices:
10 euro for 1 person / 14 euro for 2 people.
You can write us:
Insight_Seminars.CzechRepublic@yahoo.com
or follow us here:
http://insightseminars.org/
http://www.instagram.com/insightseminars
https://www.facebook.com/InsightSeminars
https://www.facebook.com/teeninsightseminars
https://www.facebook.com/events/868656346822059/.
Back to all Events