Neuromarketing 101: How to think like Disney, Google and Amazon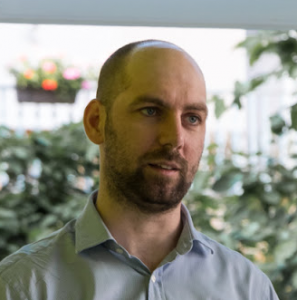 AUTHOR: Ferenc Boroczky is a business design consultant with 5+ years of experience delivering effective strategic and commercial business initiatives. Strong Business and Design acumen, data analytics skills and broad financial modelling knowledge coupled with knowledge that gained from top European universities, such as University of St. Gallen and experience in Online marketing, Innovation, and Neuromarketing. 
When you work as a marketing, researcher, start-up or SME owner, you hope that your customers make the decision to engage with your product or service. Whether you do this through social media or other sales channels you want your customers to participate in your offer – frequently through purchase.
The problem is, most businesses still look at it solely from an intellectual, analytical framework and professionals tend to make decisions based on data only. As the challenge increases, marketers, brand managers, owners or CEO's needs to understand customer buying habits on deeper level and translate their findings into compelling products or services.
Video source: http://tfmainsights.com
How are we making our choices after deliberately thinking everything through, collecting information and making up our minds before we actually execute the decision? And how can an EEG brain sensor or Eye-tracking device help us to understand that? Does neuromarketing give me better data than alternative research techniques?
Probably these are some of the questions what we all hope neuromarketing or consumer neuroscience tools and methods will answer.
You can no longer buy user attention easily, companies have to prepare themselves against fierce competition. It is really difficult to forecast and keep up with the constantly shifting market and consumer behaviour.
"Consumer neuroscience, with its methods and tools, in part, influences the effectiveness of brand related communication campaigns, channels and brand loyalty."
Over the last decade or so, the concept of neuromarketing or consumer neuroscience has become accepted and well embedded in research practice. At the heart of the concept of neuromarketing is the notion that research should be informed by the best and latest knowledge, including insights gained from biometric research.
---
The basics
Neuromarketing can refer to the commercial application of neuroscience technologies and insights to drive business further. However, consumer neuroscience can refer to the theory which is the combination of consumer research methods with neuroscience tools.
The ultimate goal of the field is to find neural explanation for consumer behavior. From now on, I am going to use the two terms interchangeably. Consumer neuroscience tools, such as EEG brain sensor, Eye-tracking, GSR, fMri or Facial coding are likely to be felt through better performing marketing activities, which in turn result in improved brand outcomes such as market position and financial performance. Consumer neuroscience, with its methods and tools, in part, influences the effectiveness of brand related communication campaigns, channels and brand loyalty.
Companies like Disney, Google, CBS and Amazon have used neuromarketing to test consumer impressions. But what do they use exactly?
The two definitions demonstrate that the concept of neuroscience based research does not only seek to link theory with practice, but that the outcome of those researches improved managerial practice and, more importantly, improved decision-making.
The potential benefit of consumer neuroscience research is its role of linking neuroscience tools (EEG, Eye-tracking, fMRi etc.) to marketing practice.
Neuromarketing strengthens the ability of researchers to demonstrate the impact marketing materials have on people
It can help managers, researchers and other professionals to find ways to enhance their practice, improve their offer and ensure their organizations fulfill their mission
Consumer neuroscience research can provide marketing and research professionals, managers and designers with:

Finding unarticulated user needs
Performance enhancement
Different evidence compared to traditional marketing research methods.
There are challenges to integrate consumer neuroscience research into practice, simply because research practitioners have different interest, capabilities, time and resource constraints than neuromarketing professionals. Both fields operate in a different circumstance that needs to be integrated to improve business performance.

Google and its research partners wanted to find out what makes an ad "unskippable".
Google has done a research test in Australia to find out if people are watching their TV ads or not. Google and its research partners wanted to find out what makes an ad "unskippable".
Google partnered with Ipsos and its Eye-tracking partner, Objective Experience, to find out how Australian's TV ad-viewing behaviour has evolved. They have conducted an extensive in-home research in which participants wore Tobii Pro eye-tracking glasses during their regular TV viewing sessions and they were collecting data on how they watched, or did not watch advertisements.
Google and its research partners coded data at eight frames per second across 529 ad breaks. This breakthrough research offers valuable insights into the question on the mind of all advertisers: "Are people watching my ads?" See the belowinfographic:
https://www.thinkwithgoogle.com/infographics/are-people-watching-my-tv-ads-australian-advertising-in-skippable-world.html
 


Do you want to know more? For the rest of article, the videos and infographic visit the original text of TFM Insight. Source of article here.
Back to all posts