Stream studio
Record podcasts, stream videos or shoot interviews in our streaming studio right in the center of Prague - Smíchov. There are three "ready to go" scenes for you, and we can prepare as many options for arranging the shooting space as you wish. Moreover, we can also solve production and post-production for you.
3 ready-to-go scenes
We have three original setups ready, so all you have to do is turn on the camera and start recording. The space can be adapted to your liking, and if that's not enough you can also use the Impact Hub.
100 m2 of space
There's a 100m2 of space for you — with 3.8-meter-high ceilings, 5.4 meters wide, and 20m long — plenty of space for all the necessary prep before filming.
Production and post-production services
As already mentioned, we will provide you with complete production and post-production services, including additional professional equipment. While at it, you can also have coffee and a snack.
Technical background in the studio
Our studio is equipped with professional technology, with which you can shoot whatever you need in no time. Arrange to meet us and we will be happy give you a tour to how you around.
When the cooperation is fun
One studio, many ways. Take a look at what our clients already shot and have the chance to see the space in several setups.
How much?
We will be more than happy to show you around the studio so you can jump right into creating.
1000 CZK per hour
without VAT
In the case of long-term cooperation, the price can be negotiated individually.
Need more details?
Feel free to send us your requirements or give us a call and we will find the right solution for you.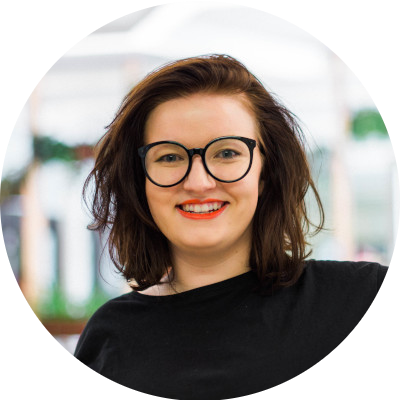 It doesn't matter if you want to shoot in the morning, in the night, at the weekend, with your own equipment, with a big crew or with a help of our service. We love challenging commissions as much as small custom orders.
Tereza Szkatulová, event manager