Calendar
We organize and host hundreds of educational, social and expert events every year. The events we plan range from private meetings to large-scale evening events.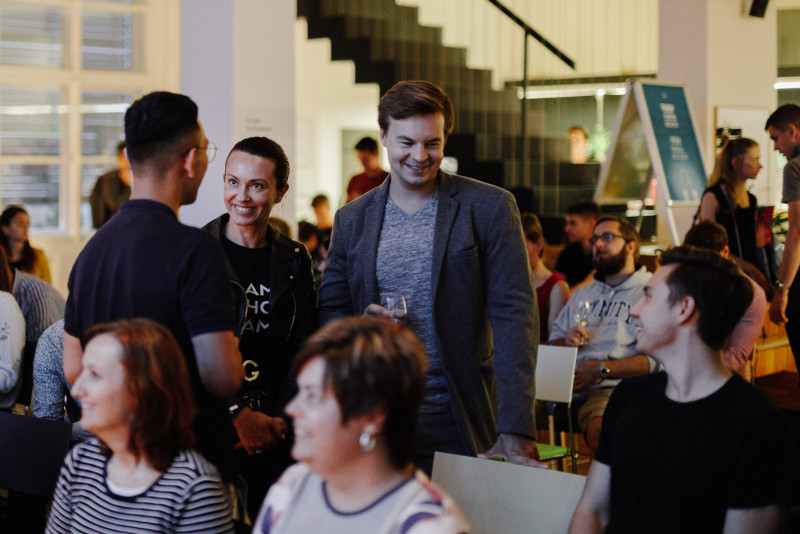 Until we plan upcoming events, you can enjoy the online streams we saved for you on our Youtube channel.
Oh, that's unexpected!
No events are currently planned in the English calendar. How about checking the Czech version for more upcoming events?
Czech calendar
"Hub events are an excellent opportunity to meet other members in a relaxed atmosphere. Impact Hub MashUp and board game nights are some of the most fun ones. And you always get to learn something new during the Impact Hub Share sessions."
Tereza, legal and business translator
"I have been a member since 2016. Since then, I have attended numerous events - both as a guest and the organizer (trial coaching sessions, workshops). I always look forward to going. An enjoyable atmosphere, friendly and inspiring people... I am happy to be part of it."
Alena
Do you want to keep updated about the events happening at Impact Hub? You are one click away from adding our calendar to yours. Don't miss a single event.
Connect calendars
"Each time I attend an Impact Hub event I find myself talking to someone who is running some exciting business or is just inspiring to talk to. I've met some great friends here. Some of them I would see every day but never have the chance to talk with because we're all working so hard during the day."
Lynn, our office member originally from USA