Welcome to the Newsroom
Did Impact Hub and our activities catch your attention enough to give you a reason to mention us? Whether you need a specific statement, press materials or have some questions, we are here for you.
We share all relevant information
LOGOS
We prepared our general and regional logos in basic colors including our logo in a vector format and with instructions.
Download
PHOTOS
Photos of our spaces are included in the package. If you need any other shots or materials, let us know.
View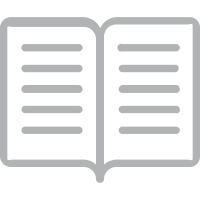 TEXTS
We have put together a cross between a press release, an introduction and a story about the history of a Czech as well as a global company.
Read
We will be happy to welcome you in our flexible and unconventionally designed spaces in Smíchov and Vinohrady for video shoots and interviews. In addition, we have numerous tips for fascinating business personalities and are able to offer our facilities for permanent or temporary use by your staff. We would be happy to give you a tour of our locations.

6/2005
The story begins
In London, Jonathan Robinson establishes the very first Hub in the world, an incubator of social innovation and a platform supporting social businesses. The concept soon spreads to Tel Aviv, São Paulo, Stockholm and Amsterdam.

11/2009
Amnesty connects
The core members of our team get together while working for Amnesty International. We meet Jonathan and become very excited by the prospect of shared space. Petr Vítek, Jakub Mareš, Zdeněk Rudolský and Petr Baše decide to set up the first Czech Hub – one of the quickest and best decisions we have ever made.

6/2010
Lights, camera... action!
After a record-breaking nine months, we have funds loaned by friends and the space refurbished, and so starts historically only the second co-working space in Prague. Six people and one rabbit hold their breath to see how it goes.

6/2011
Operation Mitosis
Groundwork for our dream to open Hubs in Brno and Ostrava starts. We have established that the concept of shared space works and would like to transfer it to other cities too. What we, however, don't know at this point is that we are in for a patience-testing rollercoaster ride full of twists and turns.

1/2012
Y-U-N-U-S
We want to show everyone what we believe in, thus the Seven Principles of Social Business by Muhammad Yunus are proudly displayed by the entrance and the first year of the Social Impact Awards, a competition for young social innovators, takes place.

9/2012
Stairway to heaven
Gazing at the stars, we wish we were closer. So we build a stairway to heaven and with great pomp and ceremony open the second floor. Our Hub now covers an area of 1200m2 and has new workspaces, more offices and finally a lounge too!

6/2013
The four musketeers
In comes Robert Tůma, a long-standing Hub friend, supporter and mentor of the Social Impact Award, who joins our team and becomes an investor regarding the expansion of Hub to Brno and Ostrava.

7/2014
Growing
New members come and never want to leave. When even 150 workstations don't cover our needs, our neighbour luckily leaves the premises next door. Armed with hammers, drills and other assorted heavy machinery, we enlarge our space by another 500 sqm. Three months later we have a new lounge, three meeting rooms and many new office spaces.

9/2014
The anniversary climb onto the pallet
For the twentieth time, the bold and the stout-hearted step into the limelight to present their projects. A record-breaking 250 people visit the anniversary Hub MashUp and the applause never ends.

3/2016
Global Passport
The Impact Hub family is located in nearly 100 locations and as we desire to connect it we are introducing new possibilities to our members. Now they can travel to all Hub's locations in the world and enjoy the community and work space similar to ours - all included in their membership fee.

4/2016
Springing up like mushrooms
We have exceeded the number of 600 members and we have more of them than all other competitive spaces in the entire Czech Republic together. We are very flattered and have set ourselves a goal to bring more great services to life. (And secretly, we are considering an occupation of Prague Airport 🙂 )
10/2016
Member for a day
Our doors are now open also to those, who are not our members yet. They can acquire a Day Pass and enjoy the first-hand experience of the shared co-working spaces and the world of our members.

4/2017
Edison
We have earned the trust of Ministry of Labour and Social Affairs of Czech Republic and are putting together a new team to work within the Edison program on scaling and respectfully developing the most ambitious social businesses of all.

1/2018
A lot of space for everyone
25th January will go down in history as the date of the magnificent Brno Grand Opening Party. Impact Hub Brno expanded to 3,450 sqm and became the largest European and the world's second largest Impact Hub.

3/2018
Hub Woodstock
Large spaces present great challenges. Therefore, we took advantage of the Brno hospitality and headed to our first intercity meeting. Over 75 Hub hosts - do you know how many unforgettable moments this brings?

10/2018
The first Czech social fund was established
Petr Vítek co-founded Tilia Impact Ventures, the very first fund aimed exclusively at investments with a strong social impact. The fund started with more than CZK 40 million and the support of powerful partners.

1/2019
Vinohrady: another home of ours
We settled down in our Art Nouveau villa, the home of the former K10 Coworking, and we officially launched Impact Hub Prague K10. The Impact Hub now has its fourth location with a stunning garden, history, and a fully functional fireplace, more than 1700 members and still enough determination! Keep rolling!

4/2019
#HumansOfImpactHub
After the successful internal Happiness Survey, dozens of job interviews and a crucial addition to the top management team, we discussed team principles, values, education, and meaningful work.
11/2019
Climate Challenge Accepted
We are successfully completing the pilot year of a program that focuses on supporting those who protect the planet and mitigate the climate crisis. In the coming years, the winner, Forsage, will embark on a collaboration with Nestlé, and one of the other winners, CYRKL, will receive a 5m investment.

5/2020
International Aspirations
We are proud to launch our partnership with the European EIT Climate - KIC, a major platform for climate innovation. Right from the start, it is clear that great things are in store for us together.

6/2020
Coworking Against Covid
Despite the pandemic in the world, we're open and our space is here to serve both new and known guests. For those most affected by the government measures, we offer free membership or free rentals as part of the (re)start event.

2/2021
Stream studio
We keep up with the times and as everything seems to move online, we are happy to be opening a recording studio. Fully equipped with multiple setups, serving members, clients, and partners. And it serves well.

3/2021
Let's go to Zlín
Together with NWT we are preparing the opening of Silo II powered by Impact Hub in Zlín. Form autumn, the entire 7 floors of the energy "A" will offer new opportunities and a complete portfolio of our services to entrepreneurs, creators, and the public.

4/2021
ClimAccelerator Beyond
We are leading an international consortium of five countries to launch a program for environmental solutions and cross-border collaboration. Together with the participants, mentors, experts, and partners, we want to contribute to the development of the Czech innovation ecosystem.