Online membership from anywhere
Be part of a successful community regardless of where you are located. Our Connect tariff brings you new contacts and excellent deals. It is essentially a ticket to a world of enthusiastic business-minded individuals.
Membership for next to nothing
Impact Hub has 100+ locations with 17,000 members on board worldwide. It definitely pays off to be part of it all as good contacts are priceless.
CZK 350 per month
inc. VAT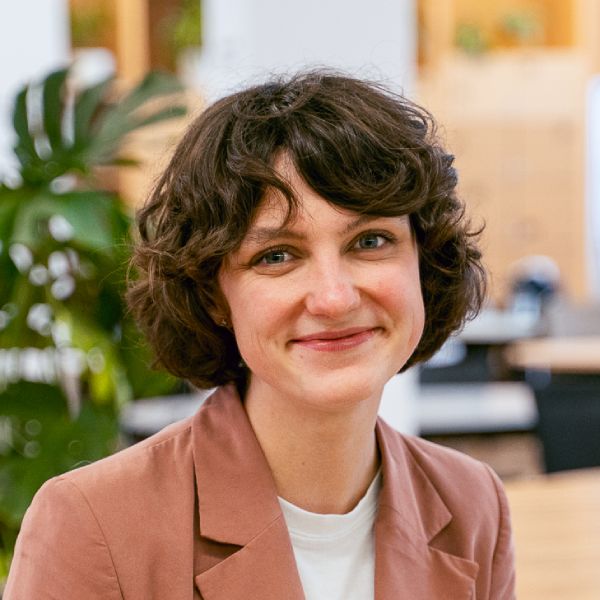 "Connect puts you within reach of new contacts and connections, unique projects and entry to social and educational events. Our partner deals that can help you save a lot of money are the cherry on the cake. If you wish to learn more, send us a message!"
Ekaterina Kačalová, Community Manager
Contact us
Partner deals
Your membership can save you time and money. Would you care for a discount on books, coffee, or other services? You can use our partners' offers all year round. Get your promotional code by logging into our member system or at the info desk.
Tariffs that fit
Would you like to explore the options of working at our locations? Our membership adapts to your needs. You can get a day pass, just a few hours a month or 24/7 access at locations near Anděl or Náměstí Míru as well as in Brno and Ostrava. Explore your options.
Virtual Membership
All the membership benefits from the comfort of your home.
Day pass
You come and you work. With no commitment until the end of our business hours.
Limited tariffs
10-100 hours per month. You choose how many hours you need.
Unlimited access
Day, night, weekends. Come whenever you want.
Fix desk
A desk and a chair reserved for you. With 24/7 access.
Office
Offices for small and large teams.